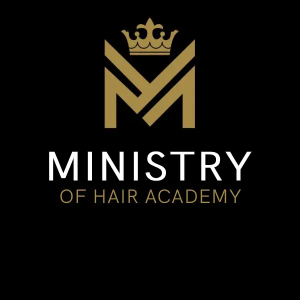 HAIR PROFESSIONAL APPRENTICESHIP IN HAIRDRESSING AND BARBERING
Level 2 Diploma For Hair Professionals

Here at the Ministry of Hair Academy we pride ourselves on the content of our Apprenticeship programmes. The Level 2 Hair Professional standard was introduced in 2017 and changed the way the delivery practice and level that could be achieved for Hairdressing and Barbering Apprentices. The Apprenticeship is designed to be delivered over a 24 month period. In addition to the high quality up to date techniques delivered by MOHA we also include trips to Art galleries, Salon International and other areas of interest to broaden, enlighten and educate any Apprentice that trains with us.
The Apprenticeship includes:

• Hair industry practices and principles
• Hair cutting and styling techniques for all hair types
• Using specialist hair grooming materials and tools
• Communication skills - including meeting and greeting, and building rapport
• Specialist barbering or hairdressing skills
• Health and safety requirements and legislation
Qualifications to entry

None specified. A diagnostic test will be taken prior to sign up. The results will identify whether additional support is required. Before taking their end-point assessment apprentices must:
• Achieve level 1 English and maths (equivalent to GCSEs at grades D to G)
• Take the test for level 2 English and maths (equivalent to GCSEs at grades A* to C)
Professional registration

Apprentices will be eligible for state registration with the Hair Council once they have qualified.
End Point Assessment

After an Apprentice has reached the gateway we then prepare for the End Point Assessment. This is similar to a trade test and will provide a snap shot of the learner's practical skills. The Apprentice will have had the appropriate amount of training and coaching to reach this stage and they can then show case their skills. A grade is awarded to the work that is demonstrated. The End test is carried out by the awarding body and is independent to our training centre.
Units available in the Hairdressing Diploma

Mandatory
• Consultation
• Shampoo and Condition and treat the hair and scalp
• Cut hair using a range of techniques to create a variety of looks
• Style and finish using a range of techniques
• Colour and lighten using a range of techniques
Options
• Perming hair
• Hair relaxing treatment and techniques
Barbering
• Consultation
• Shampoo, condition and treat the hair and scalp
• Cutting hair using barbering techniques to create a variety of looks
• Style and finish men's hair
• Cut facial hair into shape
• Provide shaving services
After the Apprentice at level 2 has been achieved, the opportunity to progress further to the Senior Hair Professional standard will be available.
Get in touch today for a chat!