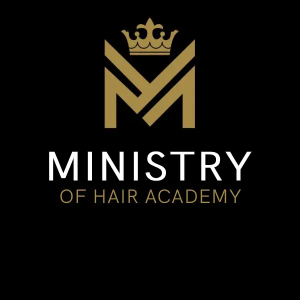 This qualification allows hairdressers to be educated and developed to practice the skills required to provide hairdressing services for all hair types at a higher level.
The Level 3 NVQ Diploma in Hairdressing covers a range of skills and knowledge such as creative cutting, styling, performing a range of chemical services, providing specialist hair and scalp treatments as well as consulting with clients. The opportunity is fantastic for hairdressers that would like progress to employment as a senior stylist.
Here at The Ministry of Hair Academy we take your progression to the next level. We use up to date techniques and education to strengthen your skill levels. Our staff are highly trained and vastly trained with years of industry and training experience.
Here are some of the units you will undertake.
• Creatively style and dress hair




• Creatively cut hair using a combination of techniques




• Creatively colour and lighten hair




• Provide client consultation services




• Fulfil salon reception duties




• Cut men's hair using basic techniques




• Create a variety of permed effects




• Contribute to the financial effectiveness of the business




• Hair colour correction services




• Develop, enhance and evaluate your creative hairdressing skills




• Provide specialist hair and scalp treatments




• Contribute to the planning, implementation and evaluation of promotional activities

 
For Assessment and course work you will have your own clients to enable you to build a portfolio of all your work, consisting of photographic evidence and practical assignments. There are also on line tests that you will take based on the theory you learn along the way. This is fully supported by your educators.
Duration: One year as an Advanced Apprenticeship. You may be eligible for funding. Please Enquire. Or 26 weeks fast track private course £3000 attending 3 days per week.
Get in touch today for a chat!