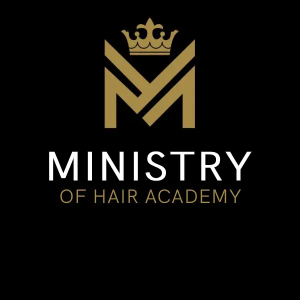 barber courses and wet shave courses help you build a foundational knowledge of barbering. We will help you create bespoke looks tailored to the client, refine your technique and improve your cutting speed.
We have experts to train complete beginners, career-changers, and stylists that wish to update their knowledge on men's barbering. Courses can be taken at convenient times to suit you and tailor made to suit your business need.
Skin Fading
This is course is designed to: update barbering skills by innovative techniques that will modernise the men's haircuts you design for your clients. It will also increase confidence levels of barbers or hairdressers wanting to update their men's cutting skills. It will give professional finishes to men's styling that your clients will not fail to notice.
Techniques will include
• Skin fades; foil fading
• Clippering
• Scissor over comb
• Skin fades
• Blending haircuts to meet fade
• Styling and products
Models will be used to create and use all of the above techniques. Skills can be upgraded and advanced techniques incorporated to your haircutting. Confidence will increase with the practice and achievement of the techniques. Our expert trainers will provide the necessary support throughout the course.
Fee: £180
Duration: 1 Day
Wet Shaving
The art of the Wet Shave has become increasing popular and an essential barbering technique to learn for any barber involved in Male Grooming. It is also a luxury service to offer clients and will help your Salon compete with other Barbering Salons that perhaps do not offer this service.
With the increase trend of beard shaping in male grooming, we believe this is an art that requires discipline and experimentation to establish the right angle to create the correct or desired beard shape for men. This is the perfect course to do just that.

Course Content
This is a great course if you are already a barber that wishes to build on your skills. Our Barbering trainer will take you through the stages of the wet shave service by demonstration then providing guidance and support while you begin to shave your clients.
Assessments will take place after you have practiced and obtained the skill to safely carry out this service. You will then be proficient at cut throat shaving. Your technique and confidence will increase with every shave that you carry out. On this course you will receive as much supervised guidance that you need to feel confident when you go back to your clients.

Content summary
• Using a cut throat razor
• Facial massage
• Hot and cold towel preparation and use
• Using models for assessment purposes
MOHA recommend the Luxury Wet Shave and beard shaping for a more in-depth and skill set to complete your skills set in facial grooming. This course
includes all of the content of the Wet shave experience but then furthers your knowledge with beard shaping and facial techniques.
Fee: £220
Duration: 1 Day
Get in touch today for a chat!